The Director General ended his visit in the Southern Customs' Region with the Administrative units of Sédhiou, depending to the Kolda Subdivision. Mr. Abdourahmane Dièye first went to Sédhiou to pay a courtesy visit to the Governor. There, he was received by the Deputy Governor, Mr. Modou Guèye, representing the Governor, expressed his thanks for the visit. He also expressed to the general Director the complete satisfaction of the administrative authorities considering the work carried out by the Sédhiou Customs' Brigade. Mr. Modou Guèye received the general director and his delegation in the presence of Mrs. Ngoné Cissé, Prefect of the Sedhiou department.
The general director and his delegation then went to the Headquarters of the Sédhiou Customs Brigade.
Sénoba Post, the last stage of the tour, received the delegation. It was an opportunity for the General director to observe the exemplary nature of the collaboration between the agents of Senegalese and Gambian Defense and Security forces serving in Sénoba. After following the presentation of the Unit and providing answers to questions, the CEO and the Technical Directors including the local Chefs draw a positive assessment of the tour. The main the authority's communications revolved around three points namely PROMAD, the new reorganization of services and the new status of agents in perspective.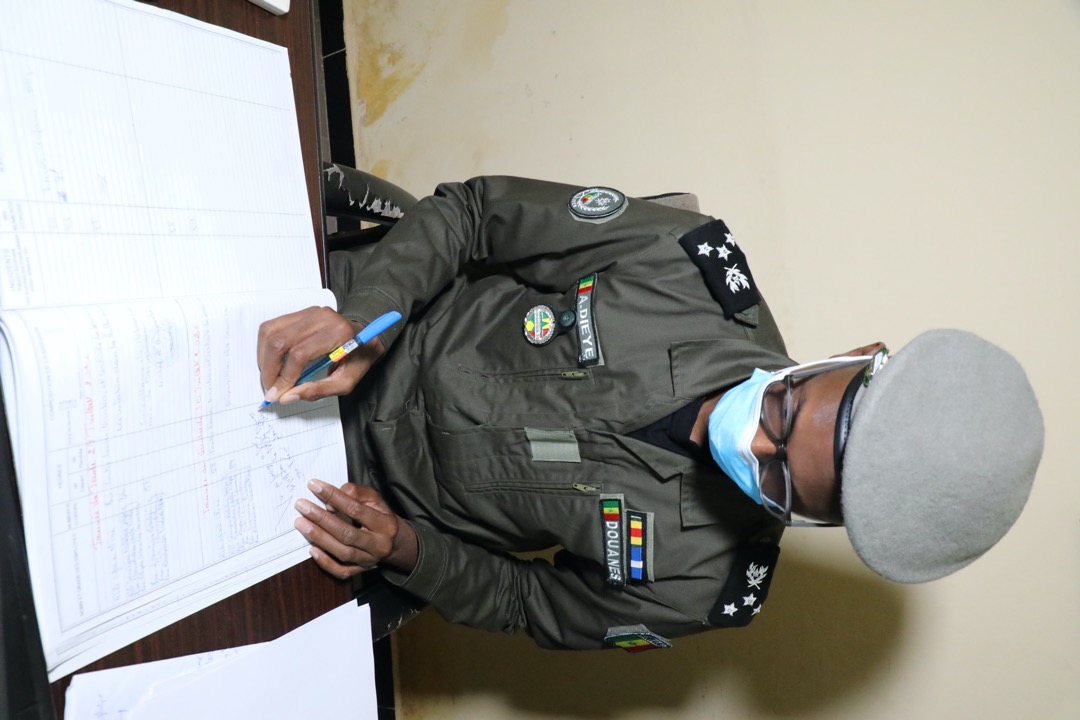 .